Welcome to the new Sketched Neo! We have officially launched our new layout which is now mobile friendly!
Over the coming days we will be adding new content, posting news and adding new features so be sure to keep an eye on this page for the latest updates.
We would love to hear what you think of the new layout, be sure to comment on our news post below and let us know.
Sketched Neo is continuing to look for staff to become part of the team, so if you know someone or are interested yourself in joining, make sure you send us your application!
You will notice lots of continuous updates and additions to the site over the coming days, so please bear with us as we continue to transition. You may even hear from our new team member Britt! But in the meantime you can learn more about her on the Staff Page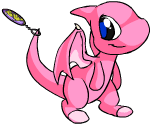 -Matt