Hi all,
Last week Metaverse released a "roadmap" outlining the timeline of the NFT's for the "Neopets" project. Lets just say the further this goes on the more embarassing and a mess it continues to show it is.
JellyNeo as of Friday NST, started a community boycot against the NFT's.
We at Sketched Neo stand with the Neopets community against the implementation of NFTs and the Neopets Metaverse NFT project. 
An overall summary of the NFTs/Neopets Metaverse and why the community is against it is below:
NFTs are digital slips of paper that name you as the owner of some digital asset. However, you don't own the copyright to the material—the original creator still has rights over your asset. Accessing your NFT asset and maintaining its resale value is also dependent on several organizations remaining online, functional, and in business.

No one from the Neopets community asked for them.

You don't own your NFT Neopet—despite the Metaverse claiming it's yours.

A Neopets crypto-collectible project was tried before, and failed.

There are reasons to believe The Neopets Team was not involved with the decision to license this project and it is purely a JumpStart
We we suggest players read through JellyNeo's article for an in-depth analysis of the current situation surrounding how NFTs work and how it affects the Neopets now and into the future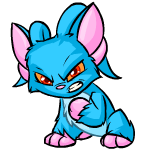 #NoNeoNFTs