We hope everyone had a extra spooky Halloween for 2021!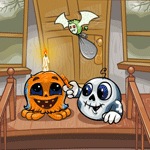 As you can see the site has reverted back to its normal layout. We don't celebrate Thanksgiving here in Australia sadly 🙁 So our next major event is the Holiday Season – Christmas!
I absolutely love Christmas, it's that time of the year that we all can gather together and have some quality time together, which I feel is even more important after what we have all experienced during COVID this last couple of years.
For Sketched Neo we will spread the decorations across the site as well as our social media accounts. We plan to have a few nice surprises for you all as well.
Of course will ensure we also will have a nice variety of Holiday themed layouts for you to use across Neopets as well!
If you have any suggestions of specific holiday themes, please let us know in the comments!
-Matt