Neopets have released a new survey about what you want to see across Neopets in 2022.
From this survey TNT will help it shape their roadmap initiatives for the coming year. The most requested suggestions will be carried over into Survey Round 2, which will include a poll to collect community votes on favorite features.
You can take the survey here: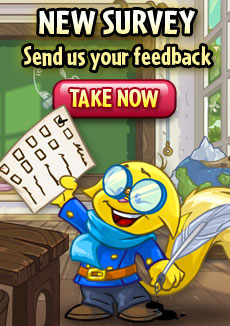 As well as this, Tally the new Neopets Marketing Lead has introduced herself across the Neopets social accounts and the Neoboards who also introduced the above survey.
Hello, Neopians!

My name is TNT Tally, and it is my pleasure and honor to get to serve you as Neopets Marketing Lead.

I began my adventure in Neopia as a child – yep, in 1999! Neopets taught me many life lessons and nurtured ambitions that led to my grown-up career in marketing. Now everything has come full circle. It's serendipity!

I am a citizen of Meridell at heart, though most of the time I can be found in my sunny Californian abode dreaming of rain. I am Jeran's #1 fan and an avid Weewoo collector, reader of The Neopian Times, and connoisseur of Neopian lore.

Suffice to say, it has always been my dream to be with TNT. Now that I have this chance to speak with you, I'm gonna be real. I will use this unique opportunity to advocate for YOU, the community – the heart of Neopets. This means having an active dialogue between you – the players – and TNT. My goal above all is to make sure you are heard.

I'm all about community, transparency, compelling storytelling and good vibes. I intend to bring a human voice to this digital realm and harmonize advertising with core Neopian values. My goal is to amplify your voices, nurture your creativity, and craft marketing strategy around your unique experiences.

In that vein, today I am rolling out a survey to collect your thoughts on the 2022 roadmap initiatives. You can also use this survey to give TNT your feedback.

Expect to hear a lot more from me soon! Until then…

Your Neofriend,

Tally.

It would appear Tally has been hired off the back of the "Community Manager" role that was essentially dissolved months after being introduced with the member of that title redeployed elsewhere within the company. It would also appear that Tally has been hired in the wake of the NFT saga that continues to be ongoing.
What are your thoughts? Do you think this is the right step for Neo? Give us your thoughts in comments!
-Matt