Hey all!
Are you an avid Meridell supporter all year round and not just during the Altador Cup?!
Well I have a new Shop Layout that will be perfect for you.
Check out the new "Meridell Supporter" Shop Layout now!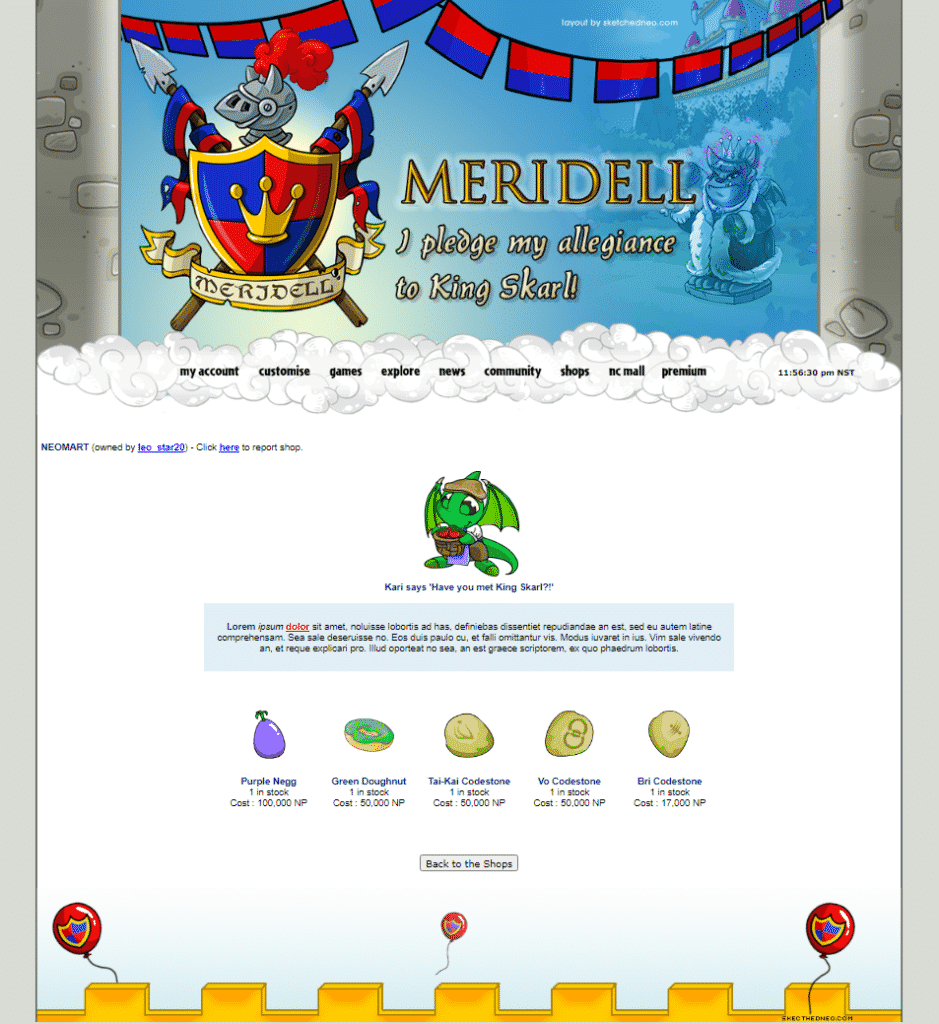 Hope you like it, which would you like to see next?
-Matt