Have you always wanted to work with the Neopets team? Well today they have announced across social media that they are hiring an intern within the Marketing department!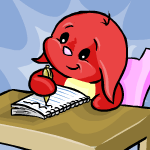 It is listed that this role is a fully remote role with compensation as $15 per hour, and the potential to become a full time position.
There isn't any indication if it is open to US residents only, however we have raised the question and will provide an update as soon as we can on this.
A overview of the role can be found below:
Roles and responsibilities include but not limited to:

· Copywriting: reading, writing, and editing social posts, email newsletters, ad banners, blog articles, etc. We need a strong, creative, versatile writer!
· Support the social media team by curating content, scheduling posts, building a social calendar, and engaging the community.
· Coordinate tasks with the team to ensure timely, quality, on-brand deliverables.
· Stay on top of trends in the marketing and gaming industries; present reports to the marketing team. With these findings, suggest strategies to best position the brand.
· Use reporting tools (like tracking links) and analytics to evaluate strategic success of social media campaigns. (Bonus if you are familiar with Facebook and/or TikTok ads!)
· Some basic administrative duties; meeting agendas, notes, and general support to the marketing team.
· Community: Assist the Community Liaison with gathering feedback from the user base and organizing it into concise documents for the rest of the team's review.

Preferred Skills:

· 2+ years of digital marketing experience
· Bachelor's Degree in Marketing or related field (a bonus)
· Strong written and verbal communication skills
· Excellent time management and organizational skills
· Ability to effectively manage multiple projects in collaboration with cross-functional teams and partners
· A self-starter mentality with the drive to learn and grow
· Familiarity with marketing & project management tools such as Sprout Social, Microsoft Teams, Trello, SharePoint, and Google Analytics
· Basic working knowledge of Canva and/or Adobe Creative Suite
· Basic SEO & ASO skills preferred
· Deep knowledge of social media channels: Twitter, Facebook, Instagram, Discord, and TikTok
· Passion for the gaming industry — including virtual pet games!
Those who are interested can apply via the listing link below, as well as a full overview of the role description as well as desirable qualities in the applicant.