Image hosting back online!
Hey all,
As you would have noticed since our migration to our new server, we experienced some downtime with images on Layouts and Graphics not loading.
I can confirm this has now been fixed and if you since removed the layout from your page, you are safe for it to be returned.
We apologise for any inconvenience during this transition.
Please also note that the last few days our contact forms have been offline.
If you have contacted us in the past few days it is quite likely we haven't received it. Please contact us again so we can respond !
Thanks
Matt
Hey all,
Just letting you know that we are currently in the process of moving hosting providers, so you may experience some downtime when visiting the site over the next 24-48hrs.
Please bear with us during this time whilst we move house and we apologise for any inconvenience.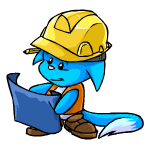 -Matt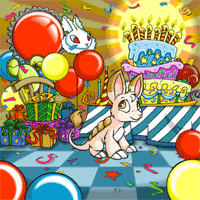 Today is Neopets 23rd Birthday, as part of the celebrations a series of events and items are happening across the site today. Read below for a summary!
If you haven't already got the "Happy Birthday!" avatar, visit the New Features page today.
Treasure of the Black Pawkeet is free today and will then only cost 150NP for the rest of November.
Neopians have an increased chance at Coltzan's Shrine today.
The Swashbuckling Academy training is free to all pets all day.
The Birthday Site Theme is active across the classic site layout and the mobile site revamp. As always the Birthday theme increases your chances of Random Events!
For the next three days you may submit 5 scores for Neopoints if you are using a workaround for Flash games instead of the usual 3. This will end on Thursday (17th). This doesn't apply to beta converted games sadly.
A new Neopoint goodie bag is also now stocking at the toy shop:
750NC credit is being given away for free on the Neopets homepage (when logged in).
This can also be claimed on side accounts.
Note: some users are finding a delay in the credit being applied.  TNT has issued a statement that they are working hard to deliver everyone's 750 NC, so please just be patient until it becomes available.
The below is now also available at the NC Mall:
+1 Extra Pet Slot: on sale for 400 NC (discounted 100 NC)
+5 Extra Pet Slot: on sale for 1,800 NC (discounted 450 NC)
+10 Extra Pet Slot: on sale for 3,400 NC (discounted 850 NC)
A free goodie bag is available at the NC Mall, available to claim on your sides too. This contains a banner wearable:
 Use 'Y24BIRTHDAY' at the checkout to get a discount of 150 NC off any total purchase over 1,000 NC. This will end on November 30th.
New birthday Mystery Capsules are also released:
Halloween Day Event [MODERNEO News]
ModerNeopets started the Halloween season a little earlier with the floating prizes, but now it's finally time for all of Neopia to celebrate this spooky holiday! There's a whole host of new treats for users to feast upon, so please bear with us as we do our best to cover every bit of it!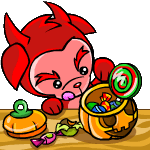 ---
Ghosties and Candies and Wraiths (and more!), Oh My!
So many new colours for pets were released today! Each and every one of them are expertly rendered by the wonderful volunteer artists at ModerNeopets. In total, there are 50 new colours to choose from- far too many to showcase in this news post, but here's a simple breakdown of what's included in those 50:

11 Wraith
9 Candy
7 Glowing
6 Chocolate
5 Halloween
5 Shadow
3 Ghost
2 Mutant
1 Darigan
And 1 New Alt for the Apple Chia!
Wait, what was that first one??? Wraiths!? That's right, this Halloween day marks the release of the Wraith Colour on ModerNeopets! With a whopping eleven pets sporting this brand-new colour, it's a good thing the Wraith Paint Brush has been available through the floating gifts.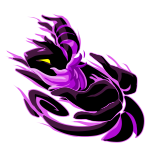 ---
Positively Petrifying Petpets!
The Neopets themselves are not the only ones treated with new colours this Halloween! A total of 23 Petpets are now available in even more colours- and not just spooky themed ones at that!
Of these, 4 Petpets that did not support colours now do and there are 4 Brand New Petpets taken straight from retail Neopet's crypt of unused assets!



---
Trick-or-Treat!
Well, it wouldn't be a Halloween without some good old-fashioned Trick-or-Treating! From 31st October 00:00:00 NST – 5th November 00:00:00, Shopkeepers all across Neopia will be handing out candy to visiting customers every 6 Minutes!
There are a total of 164 potential treats and a 2% chance of getting one of 58 Trick-or-Treat bags instead! Though I have heard there are other Special Trick-or-Treat Bags out there in Neopia… We might just have a List of Where to Find Them added to our Halloween 2022 Event Guide!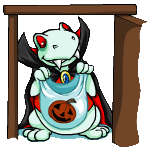 ---
This huge Halloween event and update would not have been possible without the tireless efforts of Site Developer Hazer and a host of wonderful volunteers! Please take the time to go through the credits and appreciate the work they've done to make Halloween a spooky and fun time for the rest of us!
First on SN: Neopets Premium Glitch
UPDATE: Neopets has now issued a statement: 
"We are aware of the issues currently happening with the NC Mall and Neopets Premium. We are actively working to fix these issues as soon as possible. Thank you for your continued patience!"
Some premium members are reporting that they are unable to play Neopets today.
Users are getting a window when logging in asking which 2 Pets they are not wanting to use right now.
This window usually happens when a user cancels or their membership lapses but in this case, the users membership is currently up to date and should be able to play as normal.
Our best suggestion is to lodge a support ticket for the issue in the hope that it gets fixed. There currently is som concern that if you nominate the two pets you don't want to use right now, they may be lost even after the issue is rectified.
Are you one of the people experiencing this issue? Let us know!
-Matt