Random Siggy Generator and Siggy Pets!
Today we have added Siggy Pets and also a Random Siggy Generator to the site.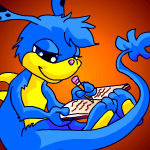 You can customise your Neoboards signature using these tools. A warning though, the "Random Siggy generators" does indeed produce pretty random phrases, so feel free to modify and edit them as you wish. We suggest this is a great tool if you're not too confident on coding or selecting colours or a font for your signature.
Check them out today! 🙂
Neopets Inventory Page Changes
Neopets today announced that the "Classic Inventory" page will no longer be updated and all users are now pushed to use the "Updated Inventory" conversion page.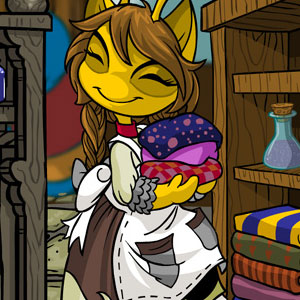 In accordance with their Roadmap (that you can review HERE) all of the features available in the "classic" version of the page will be brought to the updated version soon.
---
In Sketched Neo News, I hope everyone had a great holiday season.
Apologies for the radio silence the last couple of weeks. Since returning from our holiday, I have had a rather busy time at work as the Australian Open tennis is currently on here. In a work sense it is almost like having the Olympics every year, a lot of work for 2 weeks of the year!
I can promise that a makeover for Sketched Neo is coming in the very near future as well as some content that I have managed to be slowly working on in the background.
As always if you have any suggestions for content that you want to see across the site whether that be for Neopets, or for Moderneo be sure to share your feedback with us!
-Matt
Neopets Scheduled Maintenance
Neopets has announced today across social media and the website that there will be scheduled maintenance from tomorrow night 10/08 at 8PM NST until 1AM NST 11/08. 
During this time the site won't be accessible. We suggest that you complete any dailies or tasks prior to 8PM tomorrow.
Happy New Year from Sketched Neo!
From all of us here at Sketched Neo, we want to wish you a Happy New Year!
May 2023 be everything you wish it to be!


2023 will see Sketched Neo evolve. We plan to make a lot of new content for Moderneo as well as Neopets. More layouts, guides and even the odd contest for MN too… so be sure to keep any eye out for those! More info on all of this to come 😉
-SN Staff
Neopets Advent Calendar – Day 31 (31st December)
Day 31 of the Neopets Advent Calendar is here!
The preview for Day 31 animation is:
Be sure to check out what prizes are up for grabs in our Advent Calendar guide.