Hi all,
We have updated our comment system on news posts! The default that we had before although workable, just wasnt asthetically pleasing or easy to manage. The new system will enable us to better converse with you, moderate and reply to your comments.
Also, you may have noticed at present some of the preview images on the Userlookups page as well as images in some past News Posts have dissapeared.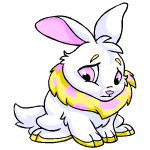 When updating our commenting system there was a conflict with the image server which has purged some of these images. But fear not! We will be bringing those images back online ASAP.
In the meantime why don't you check out our new comments system and leave us a comment!
-Matt