Hello everyone!
We hope that everyone in the US who celebrated Thanksgiving, had a great holiday.
With Christmas fast approaching us, we will be launching a new event here at Sketched Neo
12

Days

of

Content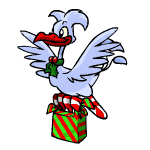 What is it '12 Days of Content' you ask? Well from December 12 we will be launching a new piece of content on the site every day in the lead up to December 25. It may be a Guide, a new Shop Layout, or even a PetPage Layout. The variety is endless! These may be a mix of holiday/ general themed content.
More information coming on this soon, in the meantime let us know what kind of content you want to see in the comments
In other news, we also have a new Affiliate!
Modern Neopets is a recreation of the older Neopets that most of us love and miss and to bring that nostalgic feel back, whilst adding some new custom features.
In the coming weeks we will be adding some customised layouts and themes that are compatible with the site, which will differ from the
Signups are open only today until they close again until next month. Check them out! 🙂
Matt