As of 5:33am NST, Neopets is back online.
We were advised earlier today that between 9PM and 2:30AM NST Neopets would be offline for some server maintenance. There wasn't to be any changes to the site anticipated during this maintenance.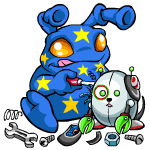 So now the world of Neopia is back online, what is your plan for the first activity on Neo today?