A nice little update has been made to WORDneo this week, you are now able to track your achievements!
Simply click the graph icon at the top of the puzzle to see your overall progress playing the game.

You can check your win streak, the average amount of guesses it takes you, as well as time to solve the puzzle.
Best of all? You DON'T have to sign up or register an account to have this achievement info available!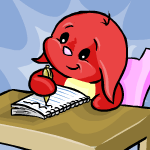 Make sure you check out today's WORDneo puzzle and share your results!
-Matt