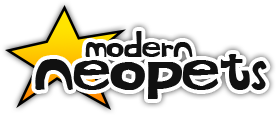 For a limited time, you have the opportunity to join ModerNeopets, a fan recreation of the old-school Neopets website! Much of the site is still under construction, but updates are frequent and the community is wonderful.
Send in an application, and Hazer (the amazing sole site dev) will review it! Note that completing an application does not automatically create your account! If accepted, you will receive an email with account creation steps.*
Applications will ONLY last for TWO DAYS, ending on April 16th at 11:59 PM NST (US Pacific/GMT -8). As long as you send in your application by this time, you will be eligible to actually sign up!
*Be sure to check your junk and/or promotions folder if you don't see it. Try to be patient; only one person is doing all the manual review! Though if you're feeling impatient, you can join their discord to start interacting with the community!
NOTE: You are only permitted to have ONE account! Do not attempt to apply for a second one