Neopets Hack Update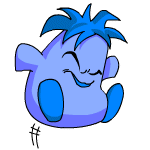 In light off the current hack on Neoepts.com, Sketched Neo has been given the below statement which has also been posted on social media:
7:45PM NST:
Neopets recently became aware that customer data may have been stolen. We immediately launched an investigation assisted by a leading forensics firm. We are also engaging law enforcement and enhancing the protections for our systems and our user data. It appears that email addresses and passwords used to access Neopets accounts may have been affected. We strongly recommend that you change your Neopets password. If you use the same password on other websites, we recommend that you also change those passwords. As our investigation continues, we will update you as appropriate. We truly appreciate your patience and understanding at this time. Thank you.
The above statement from Neopets seems to suggest that updating your password is a suggested action. At this stage we can't confirm if the hack is still live and ongoing, however we at Sketched Neo don't see any harm in changing your password on Neopets in the immediate.
Again, if you use the same password and email combination across other sites and platforms we highly suggest you change that password immediately and ensure they differ to other passwords you may use.
We will continue to keep you updated