Well its been a few weeks now and you would have probably noticed that the site has has a makeover!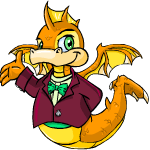 We have been busy little Meepits behind the scenes getting the new layout completed and finally I can say it is done! We have spent the best part of the last two weeks ironing out any bugs and issues and we hope we have squashed them all!
We would love to know what you think of our new look.
This layout is our most mobile-friendly one yet and even has a few secrets for our mobile visitors… See if you can find them 😛
However if you do happen to notice any issues, please ensure you let us know!
In other news I am working on a few new Userlookups for Moderneo, as well as some new content for our Neopets visitors as well!
Stay tuned!
Matt