Altador Cup Signups have opened!
As we recently reported, the signups have now opened for the
XVII Altador Cup!
This means you can now choose your favourite team to represent. This year the tournament will kick off on
June 6th.
The cup will also be mobile-friendly which is good news in another step to conversion to Mobile compatible pages across Neopets.
Altador Cup Signup Date & Pre Tournament Press Tour
Neopets today announced that the pre-tournament Press Tour has begun!
Sign ups have now been announced to start on the 25th May 2022!
The press page is now live HERE. Get all of your info, freebies and find out what the teams have been up to in their off-season
Final Hours of Neopets Charity Auction!
As previously reported the Neopets Charity auction ends TODAY at 9AM NST! If you haven't already bid on the 26 items up for the charity auction you can do so HERE
You can find out the guidelines, as well as all items up for auction and their current bid status on our guide below:
Reminder the Auction closes at 9AM! So at the time of this post, you only have a couple of hours remaining!
Neopets Charity Auction – Bid Tracking
Today we have launched a page dedicated to the current Charity Auction that is taking place as previously reported.
You can find out the guidelines, as well as all items up for auction and their current bid status below:
We will continue to update the Bidding status for all 26 artworks at the conclusion of each day in the leadup to the close of the Auction on Sunday May 15 at 9am.
Have you bid on any of the items? Let us know in the comments!
First Original Pet Colour! [MODERNEO News]
ModerNeopets has added a brand new colour unique to the site: Retrowave!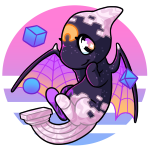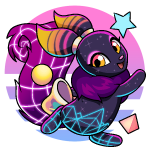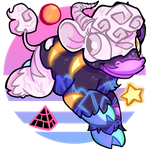 As the name implies, this colour draws on the nostalgic aesthetics of '80s and '90s digital flair! A total of 17 Neopets and 20 PetPets can be painted Retrowave using the respective new Paint Brushes.

There is even an alternate Pastel variation available on a few!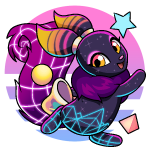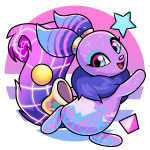 The Pastel alternate for the Neopets can be obtained via the genetics lab on virtupets station for 50,000 NeoPoints, whereas the Pastel alternates of the PetPets can only be obtained through Lab Ray zapping or through the Wishing Well (provided it has reached the 1.5 million donation benchmark).
But that's not all this update has to offer! Alongside Retrowave, ModerNeopets has converted the post-conversion Dimensional colour! The neon vibes of that colour fit right in with the brand new content.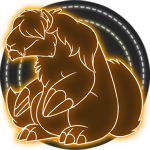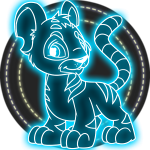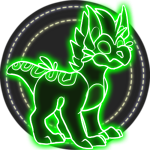 This update has been in the works for months- tirelessly worked on by the site developer and a handful of talented artists. ModerNeopets is really going all out to give a new spin on the nostalgic virtual pet site we all know and love! The inclusion of more original colours in the future has been hinted at, though nothing is confirmed.
Neopets Charity Auction LIVE!
The Neopets Charity Auction has begun!

⭐️ 26 art pieces for auction (starting bid: $100)
⭐️ 2 duplicate items for raffle (tickets $5 each)
⭐️ Ends SUNDAY @ 9 AM – with a 60 second extend on last-minute bids
You can bid via two methods:
If using a browser neopets.givesmart.com
If on mobile you can text neopets to 76278
We will be providing updates on where bids sit at the end of each day in the lead up to finishing Sunday.
Important to note: GiveSmart accounts can only be created with a US phone number. (Shipping cost within the United States is covered by JumpStart.)
Meaning if you are outside of the US you won't be able to participate sadly.
For those who can, have fun bidding!!