Hi all,
With family heading home from staying with us today, I have had some time to make a new Shop Layout!
This one is titled "Up up and away!" and follows the same style that Britt made for the Autumn style one a while back.
You can as always find the layout in the Shop Layouts page.
I hope you like it!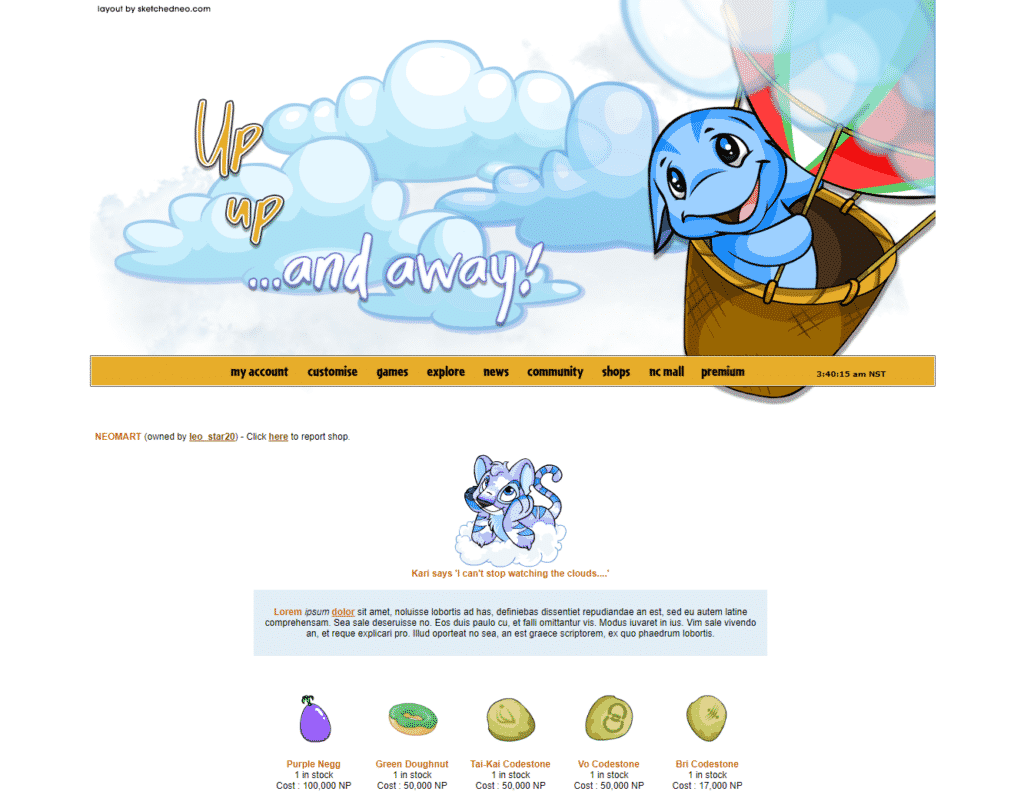 In other news, I know I have been teasing some news over the past couple of weeks and I can finally reveal some more information on it.
A while back we announced our affiliation with Modern Neopets which is an exciting journey to be apart of.
So, in that space I am really happy to announce that we will be making dedicated content for users of Modern Neo!
This will be a variety of guides, graphics and layouts. We also have a new staff member that will be joining us to work across some content for this section, as well as some content for the main focus of Sketched Neo which of course is Neopets.
I'll leave any further info on the exciting news of our new team member for them to introduce themselves! 😀
More content is to come and as always please let us know in the comments link below what you would like to see!
-Matt