Forgotten Shore Guide
Obtaining the Map
The Forgotten Shore Map consists of 9 "Forgotten Shore Map Pieces". This pieces can be quite commonly found at the Anchor Management daily, and can be purchased in user shops via the Shop Wizard.










Prizes: Neopoints + access to the Forgotten Shore (daily use)
Going to the Forgotten Shore
After obtaining all 9 pieces and redeeming them here, you will be able to visit the shore, and visit again each day that follows for a daily prize, and sometimes nothing at all. You will also be able to visit the shore via a secret link on Krawk Island, the area on the map is indicated below.

Prizes
Upon visiting the daily you will come across a long piece of shore. The shore will either be clickable (there will be one of five objects on the shore and you can obtain a prize) or unclickable (there is no prize to receive this day, or you have already been awarded your daily prize.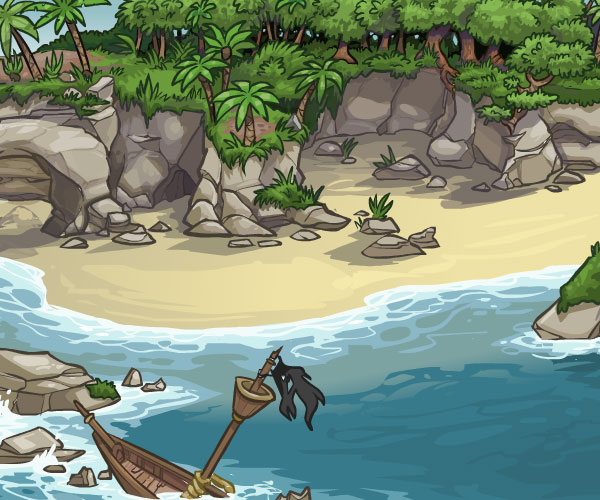 The following is a list of prizes:
Necklace of the Deep
Earring of the Deep
Ancient Peophin Maractite Coin
Round Maractite Coin
Discovered Treasure Chest – Can contain many more prizes, most are worthless however.
Forgotten Shore Background – Wearable
Pirate Draik Egg – Can be hatched to get a Pirate Draik
Pirate Krawk Morphing Potion – Can be used to get a Pirate krawk
Neopoints – Either 2,000, 5,000 0r 10,000
Avatar:


Forgotten Shore – Randomly awarded when collecting a prize at the Forgotten Shore.