Neopets Festival of Neggs 2023
The Neopets Festival of Neggs 2023 has begun!
To head to the festival home page, click the below icon on the homepage.
This is year the festival is being held at the Virtupets Station.
From there you will have a conversation with Kari and Mira.
April 20th/21st
The first clue is :
Hooray! The festival has started in just the right neighbourhood! If you want to find the first Neggs, perhaps try some local food!
Location answer is:
Form tomorrow our festival guide will be live!
Come back each day to find out the location of where to find your Negg!
Join the Sketched Neo team!
Are you a person who LOVES to make layouts for Neopets or Moderneo? Do you enjoy writing and are knowledgable across Neo or MN lore? We want you!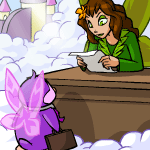 Staff applications are open! We are looking for a range of Staff members to make copntent for the MN and Neo community, so if you want to be apart of the team, submit an application below:
Have any further questions? You can include it in your application or drop us a note in the comments section!
Neopets Event: Lost Fragments
Neopets today has launched a new event that is inspired by the Neo "Faeries Hope" match 3 game.
Each day you will be able to find "shards" within Faerieland.

The event "Lost Fragements" features Fyora and the light faerie Luxinia within the match 3 game.
To participate, you are on a scavenger hunt each day. You simply have to find the fallen shards around Faerieland.
5 new shards will be available to collect daily, which will obtain you 5 points each if found on the day of release. After this time, you will receive 1 point per shard. By the conclusion of the event there will be a 175 total points up for grabs.
From there, the more points you collect you can use to purchase items in a "shop" on the main Fragments page. This is a collection of rare and highly obtainable items that you can purchase with the points.
There is also a capsule available for the purchase of 150NC as well.
The first shard that you find, will give you the new avatar:
The event will run until the 22/03.
We have identified delivery issues with our Contact, Staff Application and Affiliate Application forms that prevented users submitting or the email being delivered. This has now been fixed.
Apologies if you have attempted to contact us via any of these forms in the last month and have yet to receive a reply.
If you were one of these people we please ask you to contact us again via the appropriate form and we will get back to you as soon as we can.
Thanks
Matt
Welcome to the new Sketched Neo!
Well its been a few weeks now and you would have probably noticed that the site has has a makeover!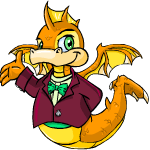 We have been busy little Meepits behind the scenes getting the new layout completed and finally I can say it is done! We have spent the best part of the last two weeks ironing out any bugs and issues and we hope we have squashed them all!
We would love to know what you think of our new look.
This layout is our most mobile-friendly one yet and even has a few secrets for our mobile visitors… See if you can find them 😛
However if you do happen to notice any issues, please ensure you let us know!
In other news I am working on a few new Userlookups for Moderneo, as well as some new content for our Neopets visitors as well!
Stay tuned!
Matt