Jhuidah's Cooking Pot Starts Boiling! [MODERNEO News]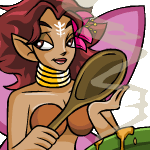 ModerNeopets has added a new feature previously unavailable: The Cooking Pot!
By now, many users have an SDB overflowing with unused items- what better way to recycle them than to throw them in a huge pot for Pango Pango to transform into something new??
Of course, you can't just throw any random three items in and get something in return. Pango Pango is very particular with the ingredients that can be used. Specific recipes are needed, so make sure you've got one in mind before throwing items into the bubbling cauldron!
(Sketched Neo is currently working on compiling a comprehensive cook book with every recipe available on ModerNeopets! While a majority of them are the same as on the official site, there are a few that are currently unavailable and some ModerNeo exclusive recipes!)
A New Species Revealed! [MODERNEO News]
Who's that Neopet!? – It's Yumack!
ModerNeopets has added another original species to it's roster of available Neopet species. Say hello to the new bear-y cute Yumacks!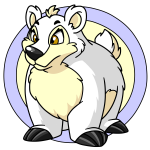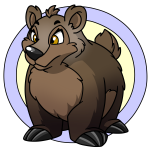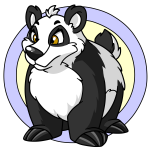 This cuddly new pet comes in a whopping 34 colours- 4 of which have alts so that effectively means there are 38 varieties to choose from right off the bat!



As with every new species added to ModerNeo, a whole new batch of 94 Yumack themed items have been added as well! There are the usual new Toys, Morphing Potions, and Food Items among many other things.
Every singe piece of artwork for this update was created singlehandedly by one person– Blake! That's over 400 individual pieces! Even with several of them being recolors of one another, it's still massively generous for an artist to donate so much personal time and work.
Blake, and all artists who contribute to ModerNeo, deserve a huge thanks. So, on behalf of the whole Sketched Neo Staff: Thank you for making ModerNeo a richer site!
Show your appreciation and check out everything the new species of Yumack has to offer~
MODERNEO Giveaway Results!
Recently, the Sketched Neo staff held a giveaway on ModerNeo!

Hazer very generously provided our account with 10 Retrowave Paint Brushes and 10 Retrowave Petpet Paint Brush for this giveaway in celebration of the first original colour for the site!
We posted the giveaway on ModerNeo's Neoboards under the Charities section and asked for users to post a comment on the board with feedback on our site for entry. We got nearly 50 entrants and each comment had very insightful and valuable suggestions! Mostly, it seems users want improvements to the site's general layout and, overwhelmingly, a ModerNeo Avatar Guide– which we are working on!
The ten lucky winners were:
Hex
Micah
Yawny
andie
Box
kiwistickers
dizzydart
gwen
clowndoll
ali
(Winners received a pair of both the regular and petpet versions of the Retrowave Paint Brushes)
This giveaway was a ton of fun to host, and we hope it was just as fun to participate in! There will be more giveaways like this in the future, so be on the lookout for them!
WORDneo archive now available!
For those who continue to play WORDneo daily, we thank you 🙂
However did you know that you can now play previous puzzles that you may have missed?!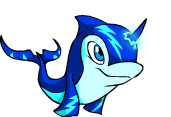 All you have to do it click the archive "folder" icon as below, and it will list all past puzzles.
Unsolved puzzles will be white, while completed ones will be highlighted in green and puzzles that weren't solved will be highlighted in grey.
So need to pass some time on your way home from work or study? This is the perfect time waster!
Have fun!
In other news we are working behind the scenes to continue to improve the experience of using the site for all visitors. We hope to launch some changes in the coming weeks. Stay tuned!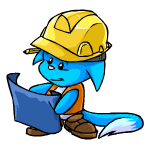 -Matt