Neopets Event: Lost Fragments
Neopets today has launched a new event that is inspired by the Neo "Faeries Hope" match 3 game.
Each day you will be able to find "shards" within Faerieland.

The event "Lost Fragements" features Fyora and the light faerie Luxinia within the match 3 game.
To participate, you are on a scavenger hunt each day. You simply have to find the fallen shards around Faerieland.
5 new shards will be available to collect daily, which will obtain you 5 points each if found on the day of release. After this time, you will receive 1 point per shard. By the conclusion of the event there will be a 175 total points up for grabs.
From there, the more points you collect you can use to purchase items in a "shop" on the main Fragments page. This is a collection of rare and highly obtainable items that you can purchase with the points.
There is also a capsule available for the purchase of 150NC as well.
The first shard that you find, will give you the new avatar:
The event will run until the 22/03.
We have identified delivery issues with our Contact, Staff Application and Affiliate Application forms that prevented users submitting or the email being delivered. This has now been fixed.
Apologies if you have attempted to contact us via any of these forms in the last month and have yet to receive a reply.
If you were one of these people we please ask you to contact us again via the appropriate form and we will get back to you as soon as we can.
Thanks
Matt
Welcome to the new Sketched Neo!
Well its been a few weeks now and you would have probably noticed that the site has has a makeover!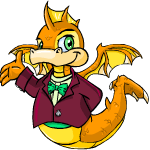 We have been busy little Meepits behind the scenes getting the new layout completed and finally I can say it is done! We have spent the best part of the last two weeks ironing out any bugs and issues and we hope we have squashed them all!
We would love to know what you think of our new look.
This layout is our most mobile-friendly one yet and even has a few secrets for our mobile visitors… See if you can find them 😛
However if you do happen to notice any issues, please ensure you let us know!
In other news I am working on a few new Userlookups for Moderneo, as well as some new content for our Neopets visitors as well!
Stay tuned!
Matt
Neopets February 2023 Survey + Giveaway!
TNT have today announced another Survey for the start of this year that they are asking all Neopians to participate in.
The questions range from durations you have played Neopets for, break durations if you have taken one, what draws you to play Neo, NFT questions, Faeries Hope and Island Builders as well, plus more!
One lucky winner who participates will win a "Swag Bag" . In this "swag" is the below:
A Baby Neopets Mini Backpack by Cakeworthy

A Baby Neopets Wallet by Cakeworthy

A Queen Fyora Faerie Fleece Blanket by Geekify

A Set of 3 Characters Hoods (Chomby, Ixi, and Kougra) by Geekify

An assortment of Neopets Petpet Soft Enamel Pins by Geekify

An assortment of Neopets Pins and Fine Jewelry by WYP Jewelry
You can participate in the survey
What a Lovely Day for Valentines! [MODERNEO News]
Love is in the air of Neopia today! ModerNeopets is celebrating this cherished day with a small event. Mystery Capsules and Goodie Bags of chocolates will be popping up around the site for you to click on! As always, the Capsules will grant a few random NC Mall items; the Goodie Bags will contain a handful of food category items with "Chocolate" in the name! Mystery Capsules will also be avalible at the Money Tree, courtesy of Admin! (Though I've also noticed some people will leave unwanted chocolates from their Goodie Bags there too…)
Now these appropriately themed gifts aren't the only thing players are being gifted today! There are some new color options for some pets, a brand new color, and a brand new pet/petpet species? (Wait… pet… and petpet? Like the Soreen?? Seems so!)
Goodness, that sure is a lot! Hazer and the artists really went all out showing their love for the user base.
Happy Valentines day to all! Familial, platonic, romantic, and self-love are all types of love worthy of celebration~