Neopets Applications open for a Marketing Intern
Have you always wanted to work with the Neopets team? Well today they have announced across social media that they are hiring an intern within the Marketing department!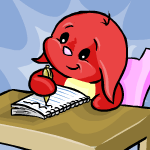 It is listed that this role is a fully remote role with compensation as $15 per hour, and the potential to become a full time position.
There isn't any indication if it is open to US residents only, however we have raised the question and will provide an update as soon as we can on this.
A overview of the role can be found below:
Roles and responsibilities include but not limited to:

· Copywriting: reading, writing, and editing social posts, email newsletters, ad banners, blog articles, etc. We need a strong, creative, versatile writer!
· Support the social media team by curating content, scheduling posts, building a social calendar, and engaging the community.
· Coordinate tasks with the team to ensure timely, quality, on-brand deliverables.
· Stay on top of trends in the marketing and gaming industries; present reports to the marketing team. With these findings, suggest strategies to best position the brand.
· Use reporting tools (like tracking links) and analytics to evaluate strategic success of social media campaigns. (Bonus if you are familiar with Facebook and/or TikTok ads!)
· Some basic administrative duties; meeting agendas, notes, and general support to the marketing team.
· Community: Assist the Community Liaison with gathering feedback from the user base and organizing it into concise documents for the rest of the team's review.

Preferred Skills:

· 2+ years of digital marketing experience
· Bachelor's Degree in Marketing or related field (a bonus)
· Strong written and verbal communication skills
· Excellent time management and organizational skills
· Ability to effectively manage multiple projects in collaboration with cross-functional teams and partners
· A self-starter mentality with the drive to learn and grow
· Familiarity with marketing & project management tools such as Sprout Social, Microsoft Teams, Trello, SharePoint, and Google Analytics
· Basic working knowledge of Canva and/or Adobe Creative Suite
· Basic SEO & ASO skills preferred
· Deep knowledge of social media channels: Twitter, Facebook, Instagram, Discord, and TikTok
· Passion for the gaming industry — including virtual pet games!
Those who are interested can apply via the listing link below, as well as a full overview of the role description as well as desirable qualities in the applicant.
FIRST ON SN: Neopets Hack Update
UPDATE 6:35PM NST: Mandatory password updates have resumed.  
Many Neopians are still experiencing issues after updating their password. So our advice remains that you wait until there has been further info from Neo to prevent a "glitch" lockout of your account. We also suggest you read the TROUBLESHOOT GUIDELINES section below.


UPDATE 3:19PM NST: Some users are reporting that despite changing their password, they are being logged out of the site after logging in after the password change. We would advise Neopians to wait to change their password until there is further information that the password reset is working correctly and players aren't being logged out. Other users are reporting that they aren't receiving emails to change their password. There may be a delay in receiving the email to change passwords due to the load on the system.
We will continue to keep you updated on developments. 
Neopets today has posted an update on social media since July 20th on the active hack that breached Neopets databases:
Neopians:

We wanted to take a moment to provide you with an update since our update on July 20th.

As we previously communicated, Neopets was alerted on July 20th to activity indicating unauthorized access by a third party to portions of our IT systems. Upon investigation, we took immediate steps to shut down further access to the affected systems and we have not seen any unauthorized activity since that time.

We reported the event to law enforcement, and began working with external cybersecurity experts to investigate the event and determine what happened and what data was impacted. As a matter of course, we do not collect or store payment information and do not have evidence that it was impacted. Once the investigation has concluded, we will share additional information, as appropriate.

Our team is working around the clock, deploying additional safeguards onto our systems, including enhancing monitoring of our systems, reinforcing our security practices, and actively reviewing systems to enhance security controls and all security protocols. As a reminder, neither Neopets or its employees will ever ask for your login information. As a precaution, we are taking steps to protect users' accounts, so when you next visit Neopets, you will be prompted to change your password. We are also currently working on adding multi-factor authentication to better safeguard your account access.

We appreciate your understanding and patience during this event and are committed to supporting the Neopets community. We invite you to reach out to us through our normal support channels with any questions or concerns you might have regarding this incident or the security of your account.
Key takeaways from this update:
Neopets is working to introduce multi factor authentication.
Users will be promoted to update their password on their next visit.
Investigation is ongoing
No payment data information has been breached
As previously mentioned it is highly advisable to use different passwords across any online accounts to have the best security across multiple platforms. Also it is advised you follow the below guidelines when selecting your password.
TROUBLESHOOT GUIDELINES
– Neopets struggles with passwords longer than 20 characters. Ensure your password is within this limit.

– Although desirable to use special characters in your password, Neopets on the record have stated that special characters cause issues and aren't supported (#*& etc)

– When entering your username to reset  your password, ensure you don't use capital letters as the box is case sensitive.

– If you have been locked out of your account, we suggest you submit a support ticket via Neopets to lodgthe issue.  
We will continue to keep you updated when there is further information.
-Matt
Hey everyone.
It has been a long time coming, but if you visit the site today you will have noticed our navigation has changed. A lot of feedback we have received, is to make navigating Sketched Neo easier and not having to trawl though lengthy drop-down menus like its 2004.
So our task has been to make this cleaner and reduce the amount of drop down menu content.

The new navigation has been organised based on the site you are wanting content for.
We have Neopets Content and Moderneo Content.
Under each of these headers you will see category links which will then take you to a "Directory" for that section.
Each of these directories is labelled and has it's own icon/identification which will improve accessibility on mobile.
We hope that this makes browsing the site easier on both Desktop and Mobile and we will continue to add new content to these directories when a new "guide" or "layout/graphic" category.
You will also notice the Generators and Extras navigation headers as well, which once we have more content we plan to build out in the directory style as well.
As always Sketched Neo is a fansite that is based around content that you want. If you have any suggestions please don't hesitate to reach out to us by commenting on this post, Contact Us or you can catch us on Discord.
-Matt
FIRST ON SN: Neopets Issues Hack Statement
Neopets Hack Update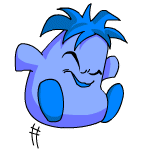 In light off the current hack on Neoepts.com, Sketched Neo has been given the below statement which has also been posted on social media:
7:45PM NST:
Neopets recently became aware that customer data may have been stolen. We immediately launched an investigation assisted by a leading forensics firm. We are also engaging law enforcement and enhancing the protections for our systems and our user data. It appears that email addresses and passwords used to access Neopets accounts may have been affected. We strongly recommend that you change your Neopets password. If you use the same password on other websites, we recommend that you also change those passwords. As our investigation continues, we will update you as appropriate. We truly appreciate your patience and understanding at this time. Thank you.
The above statement from Neopets seems to suggest that updating your password is a suggested action. At this stage we can't confirm if the hack is still live and ongoing, however we at Sketched Neo don't see any harm in changing your password on Neopets in the immediate.
Again, if you use the same password and email combination across other sites and platforms we highly suggest you change that password immediately and ensure they differ to other passwords you may use.
We will continue to keep you updated
🚨 Neopets Live Hack – Passwords and User Information Exposed 🚨
It has been revealed there is currently an active security breach across Neopets.com.
The database and source code for Neopets.com has been hacked, with over 69,000,000 user accounts to approximately have been exposed and the hacker attempting to sell the information as well as the source code.
Details on what has been accessed include the following: Account information including email address', passwords, IP addresses, gender, birthdays and country data are available for sale on a hacker website.
Neopets has issued a short statement at 12:48PM NST:
Hi everyone— we're aware of the data breach and are actively working on it. Will provide more information ASAP.
Recommendation: There is no use in changing your Neopets password and information, as the hack is live and details will just be updated on their end. What is recommended is that if you use the same email and password combination on other websites or services it is HIGHLY advised to change these passwords immediately to prevent any further breaches of security outside of Neopets.
We all know most people know how to keep their accounts and data safe so we won't give you a lecture in this, however we do suggest that unique passwords are used actus each individual website or service that you use.
We will continue to keep you updated on this situation
Matt