Neopets February 2023 Survey + Giveaway!
TNT have today announced another Survey for the start of this year that they are asking all Neopians to participate in.
The questions range from durations you have played Neopets for, break durations if you have taken one, what draws you to play Neo, NFT questions, Faeries Hope and Island Builders as well, plus more!
One lucky winner who participates will win a "Swag Bag" . In this "swag" is the below:
A Baby Neopets Mini Backpack by Cakeworthy

A Baby Neopets Wallet by Cakeworthy

A Queen Fyora Faerie Fleece Blanket by Geekify

A Set of 3 Characters Hoods (Chomby, Ixi, and Kougra) by Geekify

An assortment of Neopets Petpet Soft Enamel Pins by Geekify

An assortment of Neopets Pins and Fine Jewelry by WYP Jewelry
You can participate in the survey
What a Lovely Day for Valentines! [MODERNEO News]
Love is in the air of Neopia today! ModerNeopets is celebrating this cherished day with a small event. Mystery Capsules and Goodie Bags of chocolates will be popping up around the site for you to click on! As always, the Capsules will grant a few random NC Mall items; the Goodie Bags will contain a handful of food category items with "Chocolate" in the name! Mystery Capsules will also be avalible at the Money Tree, courtesy of Admin! (Though I've also noticed some people will leave unwanted chocolates from their Goodie Bags there too…)
Now these appropriately themed gifts aren't the only thing players are being gifted today! There are some new color options for some pets, a brand new color, and a brand new pet/petpet species? (Wait… pet… and petpet? Like the Soreen?? Seems so!)
Goodness, that sure is a lot! Hazer and the artists really went all out showing their love for the user base.
Happy Valentines day to all! Familial, platonic, romantic, and self-love are all types of love worthy of celebration~
Neopets launches new YouTube series
Today a new YouTube series has been announced by TNT – "Nosy Neopians"
This will be the second video series attempt after one was launched a couple of years ago surrounding Neopets recipes and answering users questions.
The new series is titled "Nosy Neopians" and is described as TNT members Willow and Ivy answering questions, interviewing TNT members, and give insight into what's coming up, and all around provide transparency between TNT and the Neopets community."
It has been mentioned that a new episode will be released "monthly(ish)".
The first episode is live and can be found below :
Here's hoping this series actually does continue unlike past ones that started, but we never heard of again…
Topics covered:
– Getting to know IVY and WILLOW
– Discussions of what to expect on each episode
– Neopets Art Team
– UC's status
– Why the roadmap doesn't have dates
Random Siggy Generator and Siggy Pets!
Today we have added Siggy Pets and also a Random Siggy Generator to the site.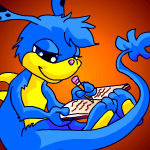 You can customise your Neoboards signature using these tools. A warning though, the "Random Siggy generators" does indeed produce pretty random phrases, so feel free to modify and edit them as you wish. We suggest this is a great tool if you're not too confident on coding or selecting colours or a font for your signature.
Check them out today! 🙂
Neopets Inventory Page Changes
Neopets today announced that the "Classic Inventory" page will no longer be updated and all users are now pushed to use the "Updated Inventory" conversion page.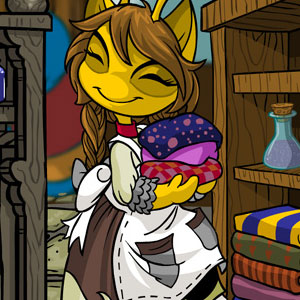 In accordance with their Roadmap (that you can review HERE) all of the features available in the "classic" version of the page will be brought to the updated version soon.
---
In Sketched Neo News, I hope everyone had a great holiday season.
Apologies for the radio silence the last couple of weeks. Since returning from our holiday, I have had a rather busy time at work as the Australian Open tennis is currently on here. In a work sense it is almost like having the Olympics every year, a lot of work for 2 weeks of the year!
I can promise that a makeover for Sketched Neo is coming in the very near future as well as some content that I have managed to be slowly working on in the background.
As always if you have any suggestions for content that you want to see across the site whether that be for Neopets, or for Moderneo be sure to share your feedback with us!
-Matt